What To Look Out For When Choosing A CCTV Camera
Author: Jessica
Aug. 24, 2022
33 0 0
Closed-circuit television camera, commonly known as CCTV camera, offers round-the-clock surveillance both indoors and outdoors. There are many different types of them offered by CCTV camera contractors from HDB CCTV cameras, indoor CCTV cameras to outdoor CCTV cameras.
CCTV cameras are used to cover blind spots and enhance monitoring of your premises, greatly reducing the costs and manpower needed for extra security.
So what should you look out for when choosing a CCTV camera?
Analogue or IP Camera
Firstly, decide whether to get an analogue or Internet Protocol (IP) camera. The type of CCTV camera chosen will subsequently affect the resolution, field of view, and storage of the footage.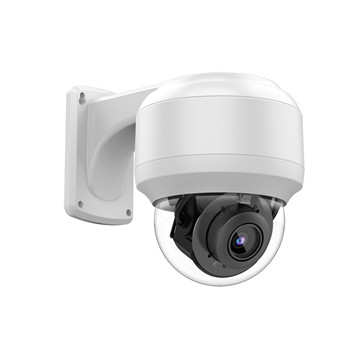 Camera Design
Next, choose the CCTV camera's design. There are various CCTV camera designs that suit different premises and situations. Common CCTV camera designs include dome cameras, bullet cameras, and C-mount cameras.
Dome cameras have a 360-degree rotation of the camera and can cover all angles of the premise.
Bullet cameras cover long distances. Their casings are resistant to water and dirt, which is suitable for outdoor use.
VIKYLIN cameras are highly versatile, with detachable lenses that can monitor varying distances. Special lenses can also be fitted to extend its range.
Resolution
The higher the video resolution, the sharper the images you can see.
IP CCTV cameras provide a higher resolution than analogue CCTV cameras, with better zoom-in capabilities. They tend to capture better quality images, especially with moving targets, as the frame rates can be adjusted according to the bandwidth provided.
However, analogue CCTV cameras perform better in low-light or dark conditions.
If you wish to zoom in to license plates or individual faces, choose super/ultra HD with an 8x or 12x digital zoom lens.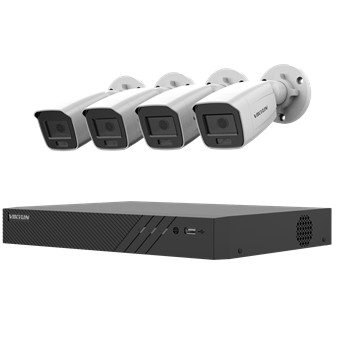 Field of view
Field of view represents the angle covered by the CCTV camera. An optimal field of view is between 130 and 180 degrees. With a wider field of view, you can install fewer cameras and your entire property will still be covered.
IP CCTV cameras typically cover a wider viewing area, with more detailed images captured.
Storage
Captured video footage is commonly stored for 7-10 days. An analogue, or traditional, CCTV camera sends the video over cable to VCRs or DVRs. Meanwhile, an IP CCTV camera stores live footage in online servers so they can be easily accessed or retrieved anywhere via a computer or mobile phone.
Reliable CCTV Contractor
Lastly, it is perhaps the most important to choose a reliable CCTV camera contractor. A trusted contractor will provide a variety of cameras for you to choose from, proper installation, as well as excellent after-support and maintenance services.
Let us help you pick the right CCTV camera in

China

today
Shenzhen Vikylin Technology Co.,Ltd is a professional security surveillance camera supplier with more than 10 years of history, we focus on providing leading surveillance products around the world. Our products includes:IP Camera,PTZ Camera, NVR Cameras , POE Security Camera Systems , Access Control System.
Vikylin from establishes develops to the present,we always adhere to product quality as the core, based on reasonable prices and quality service for the purpose of creating more value for customers.Our design patented intelligent analysis and AI face recognition security cameras have been sold on several online and offline commercial platforms.
If you are interested in our products, please contact us now!
If you are interested in sending in a Guest Blogger Submission,welcome to write for us!