What more could you want in a basic shirt?
When I started in this business some 30 years ago I began my career as an industrial specialist. Work shirts and work pants were the basis of every account I sold. Not glamorous, but so far it's worked out for me. The shirts and pants we sold then are pretty much the same products we sell today. The fabrics are better today. The fit is closer today to what people are accustomed to at retail and the price is the same or less in most cases. But the basic work shirts look almost identical to those I first sold, and to those sold 30 years prior to me.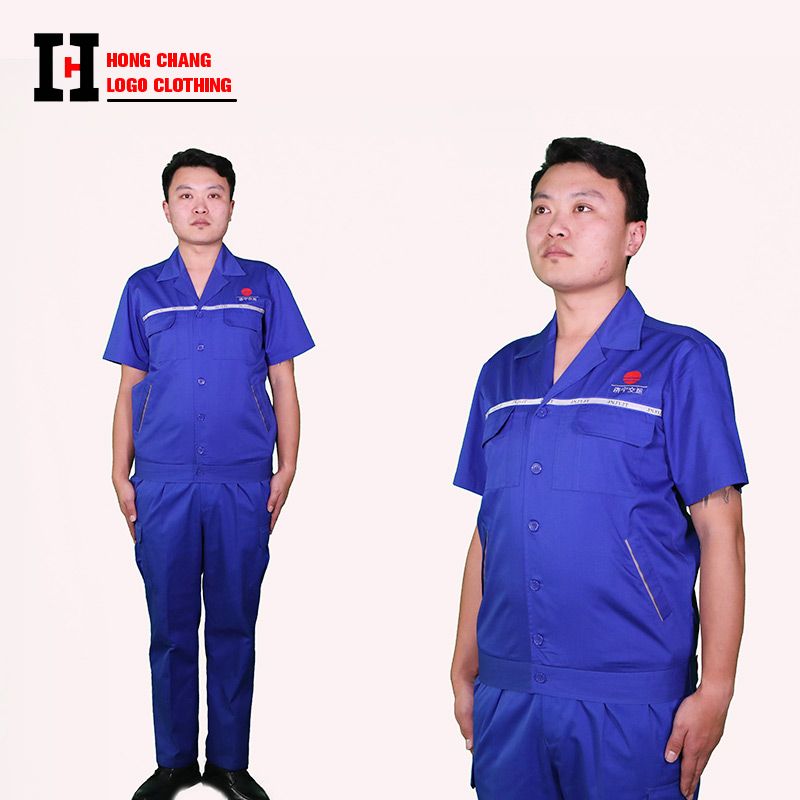 Traditional uniform work shirts come in a quite a few flavors: No pocket shirts, 2 pocket shirts. 2 pockets with flaps. Covered placket shirts. Of course there are many variations, but here's a primer on the different uses.
No pocket work shirts are generally used in some kind of specialty manufacturing. Food processing and pharmaceutical manufacturing being the most common. The lack of pockets prevents workers from inadvertently leaving something in their pocket that could end up in your soup, so to speak. Most of these shirts will also have stainless steel grippers or snaps instead of buttons. This prevents the button from popping off and ending up in the finished product. And if it does, many manufacturing processes can detect it with an x-ray, metal detector, or magnet.
The basic 2 pocket work shirt is the classic. Many of the working class needs to keep pens or other tools handy to do their job function. 2 pockets are twice as good as one. The shirts with pockets covered by flaps are commonly referred to as a "dress uniform shirt". Take it up a notch if you will. An easy way to distinguish a supervisor or manager, who is still a worker bee. I believe there is some military history involved in the flaps too, but I'm unsure.
The covered placket may have pockets or no. Not only does this make the shirt appear slightly dressier, but it also helps protect the product from the worker. You often find these in body shops or automotive manufacturing. The covered placket prevent the buttons from scratching the car or other product.
In my view it's really not a uniform shirt without embroidery or decoration. Most work shirts embroider well, and often feature a name on one side and a logo on the other. We usually prefer direct embroidery, but many people like to have patches sewn on to achieve that traditional "gas station mechanic" look. Of course that has never been limited to gas stations, but is often referenced as such. We can also offer our direct digital transfers too.
The common work shirts are generally a poly cotton blend. Easy to wash and wear, keep its color well, and has minimal shrinking. What more could you want in a basic shirt? Of course there are a variety of fabrics that have evolved that work shirts are made from for safety or for fashion, but the basic patterns still generally fall into one of the above categories. Because this work shirt is so common you can find it in all the colors of the rainbow (and color block), in long and short sleeve, and in large and tall sizes to outfit just about any size worker. One of the best advantages of the basic work shirt is the price. These are produced in such massive quantities, that they are still one of the lowest price uniform shirts available. So while uniforms have evolved over time, the basic work shirt is still one of the best-selling apparel products in the world. Work shirts are one of our specialties. Click this link to see our many options.
If you are interested in sending in a Guest Blogger Submission,welcome to write for us!