WHAT IS PROTECTIVE FILM AND WHAT ARE ITS BENEFITS TO VARIOUS INDUSTRIES?
Protective film is a material that protects surfaces that are susceptible to damage: minor or moderate abrasions to scratches and more. One example is a vehicle. Protective film helps protect a car from daily wear and tear that comes with regular usage and other more uncommon damage.
Available in a variety of styles, each protective film is specifically designed for various applications, and they generally vary according to thickness, material, and adhesive strength.
Based on various combinations of these characteristics, these films can be appropriately used in a variety of scenarios to offer protection.
Top 5 Benefits of Protective Film:
1. Protection from scratches and abrasions
2. Protection against humidity and dirt
3. Resistance against cold or hot temperatures
4. UV resistance
5. Chemical resistance
Protective Film: A Brief History
One interesting thing about protective films is that they were originally developed with military applications in mind. Even back in the '60s, the U.S Department of Defense realized that their helicopter blades could not escape the damage caused by debris in the air. This problem eventually inspired the creation of a protective layer that was designed to be transparent, lightweight, and strong enough to prevent damage to the military equipment in use.
These protective layers, or "helicopter tape" as it was known as, eventually evolved to extend to modern-day vehicles. 3M was the original creator of the protective layers for the military.
Materials Used to Manufacture Protective Films
Here are a few specific types of materials, mostly plastic, that are commonly used to create protective film:
Low-density polythene films have enhanced elasticity and flexibility, and are generally low in weight
Polyvinyl chloride is sleek with relatively higher levels of elasticity, making it an ideal option for metal surface protection
Polypropylene is less elastic and holds firm even in higher temperatures
Polyolefin works exceptionally well with glass or painted metal, and certain variants are used for packaging
Co-extruded, low-density polythene provides a higher level of protection by using layering techniques
Paper is generally used to protect against very low-impact damage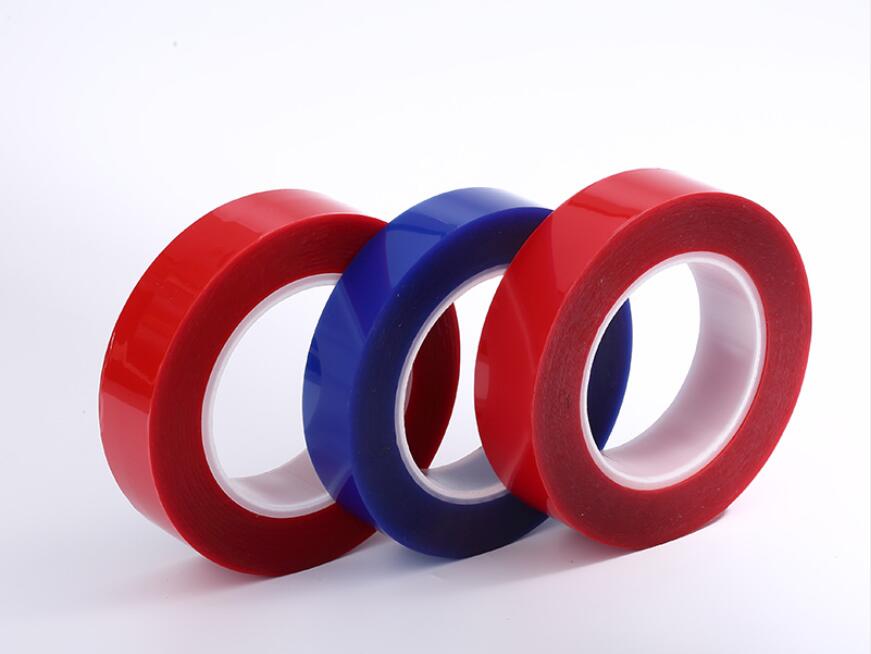 Protective Film Types
SURFACE PROTECTIVE FILM
A high-quality surface protective film can easily be applied and removed while providing a sleek finish to the surface it is used on. These films are specifically designed to add a layer of protection to vulnerable surfaces: glass, commercial glazing, plastic, stone, brick, granite, marble, and more.
Industries with a focus on manufacturing and distribution of packaged products generally find themselves with a need for this kind of protection. However, it then becomes difficult to cut these films into appropriate shapes to fit various surfaces. Additionally, one must also ensure minimal bubbling upon application, which often requires a professional's expertise in surface protection films.
PROTECTION FILM FOR PAINTED SURFACES
Paint protection films generally have a higher resistance towards impact. Variants such as the clear bra or paint protection film (PPF) even have "self-healing" properties that allow them to return back to their natural shape after impact or abrasions.
These kinds of films are usually made from elastomeric polymer, providing elasticity to the film, plus they're usually invisible, allowing for the object to maintain its aesthetic value while adding a level of protection. That's why common uses include cell phones, electronics, cars, airplanes, and other equipment.
While PPF is not bulletproof, it does provide superior protection against rock chips and other environmental contaminants. Additionally, it is also chemical resistant, allowing you to wash or clean your equipment without fearing for the loss of adhesive or the inability to execute maintenance practices.
If you are interested in sending in a Guest Blogger Submission,welcome to write for us!