What is Arch Steel bridge?
Author: Geym
Nov. 04, 2022
37 0 0
Arch Steel bridge is a bridge that is made from materials such as steel or reinforced concrete. The deck is within the arch, and cables or beams that are in tension suspend the central part of the deck from the arch. We have professional engineering team to design, manufacture and construct the steel briges of this type.
The Arch Steel bridge structure is to convert the vertical load of the deck into a part of the horizontal thrust, and the arch mainly bears the pressure. The arch steel bridge is mainly composed of the superstructure and the substructure. The arch ring of the superstructure is the main load-bearing structure, and the substructure includes the pier, abutment and foundation.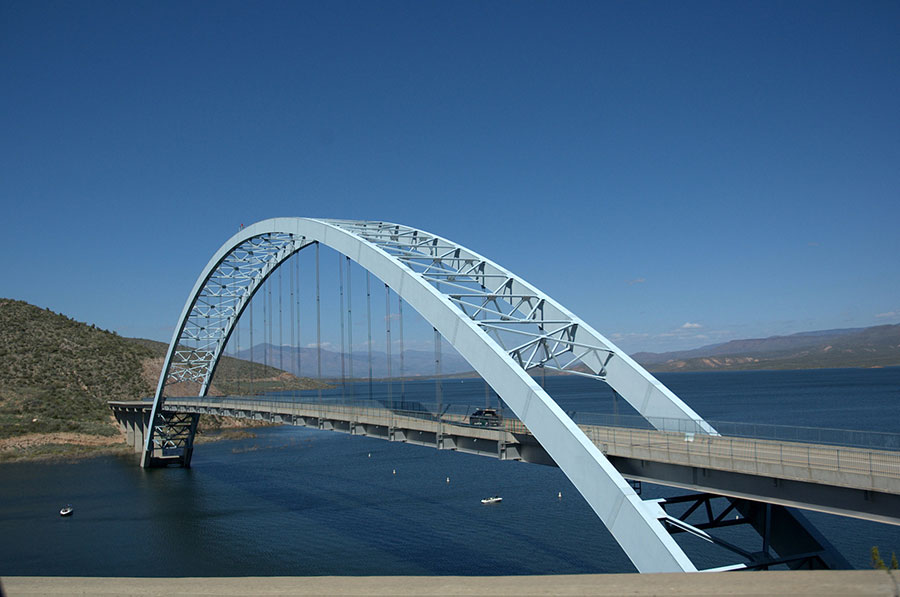 There are many factors that affect the Steel Arch Bridge Design. In general, these factors are related to function, cost, safety, aesthetics, traffic demand capacity, foundation conditions, erection procedure, clearance requirements, and so on. General Steel Arch Bridge Design recommendations focus mainly on the arch-to-span ratio, the arch and deck slenderness, and the number of hangers or piers.
Arch Steel bridge main structure is steel frame,working with others material to finish whole bridge better, such as concrete, limestone, brick.Through professional Steel Arch Bridge Design software, not only can realize customers' requested building, but also can supply the most suitable solution for customers' project. This is the most important step for the beginning, and also is the basic for structure processing and future installation.
With many years' export experiences, our arch steel bridge and Steel Arch Bridge Design have been welcomed in international markets. Welcome contact us.
If you are interested in sending in a Guest Blogger Submission,welcome to write for us!