Thread Repair Methods and Tools for Vehicle Parts
Thread Repair Methods and Tools for Vehicle Parts
Threaded holes can be found in all areas of your vehicle, from the engine to the chassis. These holes have threads sized for the job at hand. When you strip one or break a bolt in a hole, the threads can be damaged. In some cases you can re-thread and get good results, but if the fastener is under high load or critical, then you may have to get a new size.

This article covers thread repair for parts on your car.
Cutting threads
Threaded parts such as bolts, shafts and other similar parts use a die to cut the threads. This is done in a similar manner to a tap, but the shaft of the part passes through the die as it cuts the threads. In most cases, parts like this can be rethreaded, but the same size thread must be used and you cannot cut the next smaller size thread. This only applies to non-critical, non-high load components. If the threads are fouled or flattened, then this will work. If the thread is stripped, you may need to replace it.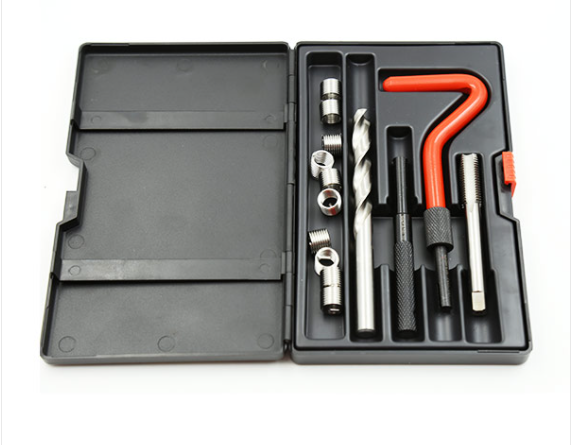 Continuing repairs
As with any repair, pay attention to what is being repaired versus what is being replaced. If it is a high load or critical component (steering, suspension, drivetrain), consider replacing the item without repairing it.
Choosing to repair a damaged thread requires knowing exactly what thread you are using, whether it is fine or coarse, and the size of the thread. You can use a variety of tools to determine the thread size. Unless your damaged part is easily portable and small enough to handle, a traditional thread gage guide won't be of much help to you. In most cases, you can use a nut or bolt to check the threads.
The gauge matches the pitch and spacing of the threads perfectly. If the threads don't match perfectly, it's a mistake. Some pitches overlap different sizes, so you must use the chart to determine what size fasteners you have.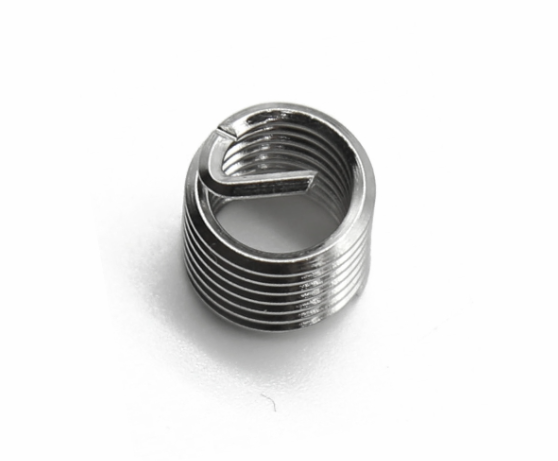 Wire thread insert Stainless Steel 1d 1.5d 2d 2.5d
Using taps
Using the correct size threads, you have a choice of taps. There are several types of taps; tapers, plugs and bottoms.
If you are repairing a damaged thread, any of these taps will usually work.
Using a tap requires patience and skill. The biggest problem with tapping threads is making the tap bend. For repairing holes this is not a big problem as you may be able to use existing threads, but if you have a badly damaged thread, it is very possible to thread the hole at an angle, so take care to make sure your tap is at the correct angle for the part, almost always 90 degrees.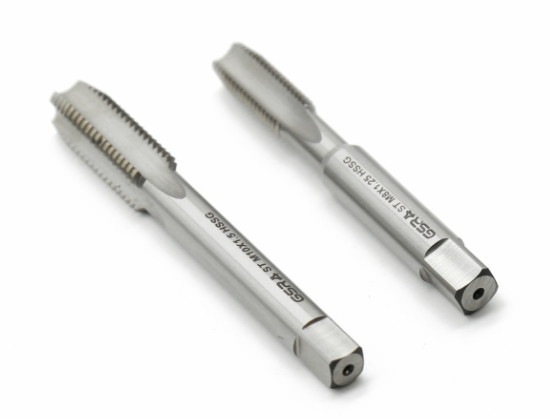 ISO529 Screw Thread Insert Taps M3-24
Cleaning up chips
Thread cutting produces chips called "swarf", just like drilling. These chips tend to clog the flute. About every 3-4 revolutions, stop, reverse half a revolution, and continue cutting. This will break up the chips and help you cut the tap cleanly. If you are working with a deep hole, you will need to pull the tap out a few times and clean it up.
After cutting the threads, you will need to clean the hole. Spray it with compressed air, brake cleaner or lubricant to remove any debris.
Remember - critical and highly loaded parts with damaged threads should be replaced or professionally repaired. If you feel you can't do it yourself, seek professional advice. GSR will be happy to help you, and we welcome you to leave a message for one of our repair tools.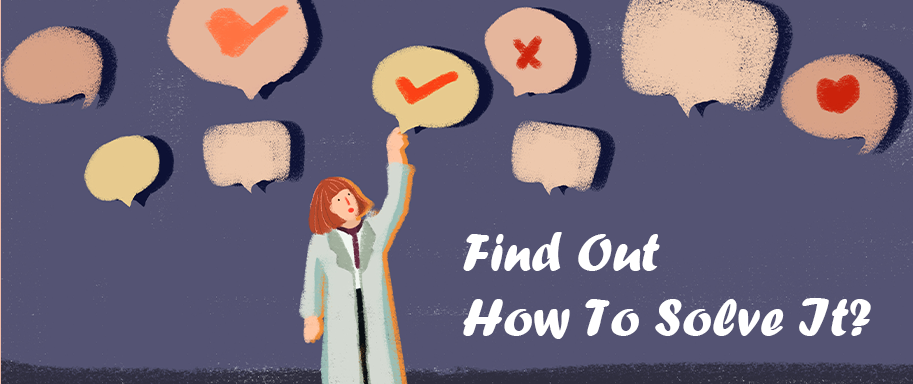 If you are interested in sending in a Guest Blogger Submission,welcome to write for us!