The Barricade Buying Guide
Author: Hou
Sep. 03, 2022
35 0 0
Whether you work in construction, government or entertainment, purchasing barricades requires
some familiarity with barricade features and variations. While barricades seem standard, certain features make more or less sense depending on your specific crowd control experience. Do you need barricades that will survive outdoor weather and hard rain? Will they need to be sturdy on uneven ground? Will the crowd need an access point through the barricades? Will these barricades be permanently fixed, or will they have to be moved and stored? These are key considerations when comparing the different barricades for sale.
Here are some things to keep in mind ahead of buying steel barricades:
Barricade Types: Metal barricades are categorized by the exterior coating and feet design.
Barricade Compatibility: Barricades are built to last. When you need to buy more barricades, you must consider features for compatibility. Variations in welding and hooks, the number of barricades you need, and barricade durability indicate compatibility.
Barricade Extras: Find out about additions and compatible products to your barricades. Storage, swing gates and jacket covers may be necessary for your particular event.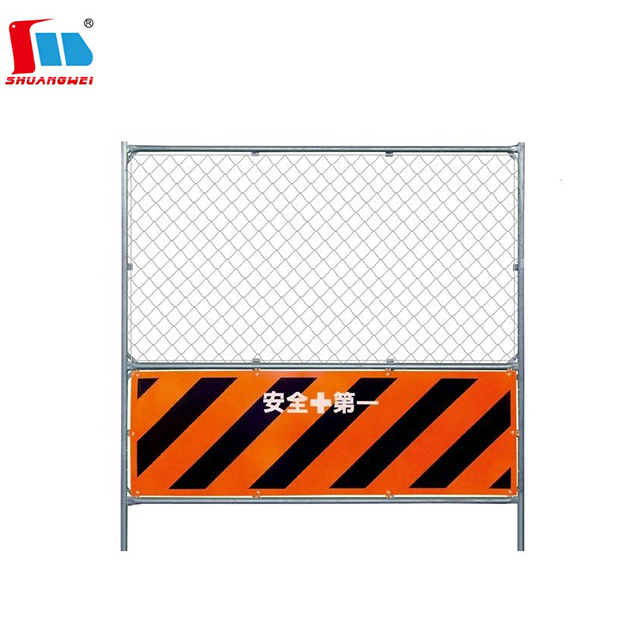 Use Cases: Learn more about the many ways barricades can be used in your industry so you can get the most out of your purchase.
Barricade Types
| | | |
| --- | --- | --- |
| FEATURE | DESCRIPTION | USES |
| Hot Dipped Galvanized | This is when barricades are dipped in hot zinc coating after they have been fully constructed and assembled, creating a rust-proof seal. | Hot dipped galvanized barricades are extremely durable and are the best choice for use outdoors, where they can withstand harsh weather conditions for an extended period of time without rusting. |
| Pre-Galvanized | Barricades that are coated with a lighter galvanization layer before full assembly, leaving joints un-sealed. | Pre-galvanized barricades are more suitable for short-term indoor use, where they are less susceptible to rusting. |
| Powder Coated | Powder coating spreads a smooth layer of pigment, fully coating the barricades in color coatings with more durability than standard paint. | Powder coating adds customization, where the barricade can have extra visibility and aesthetic coordination for special events, while also contributing to weather-resistance and durability. |
| Bridge Feet | Bridge feet are removable and shaped like a bridge. A bridge feet pair comes with a large bridge foot and a small bridge foot for increased stability. | These are typically used on uneven surfaces such as grass, gravel and slight hills or inclines. |
| Flat Feet | Flat feet are removable and made to lay flush to the ground, minimizing space and tripping hazards. | These are often used indoors or on flat surfaces such as concrete. |
| Fixed Feet | Fixed feet are attached to the barricade. No assembly required. | These barricades are versatile and can be used on any surface, flat or uneven. |
Barricades are extremely long-lasting products. Because of this, customers often wonder if their old barricades will be compatible with their new purchase. While it is no guarantee that a barricade will match perfectly, there are a few key things to look for when determining compatibility. See below measurements to ensure you are purchasing a compatible barricade.
Oftentimes industries and organizations seek barricades for a single event. While it may seem easier to rent barricades for temporary use, it is much more cost-effective to purchase them outright and have barricades accessible and on hand for a variety of different events and functions.
If you are interested in sending in a Guest Blogger Submission,welcome to write for us!