How to Choose a Mirror Size for your Bathroom Vanity?
Author: Marie
Nov. 14, 2022
27 0 0
So you've just got a new bathroom vanity and looking for a matching mirror? The first thing you're wondering is probably what the optimal size is. There are many different ways for choosing the best vanity mirror size.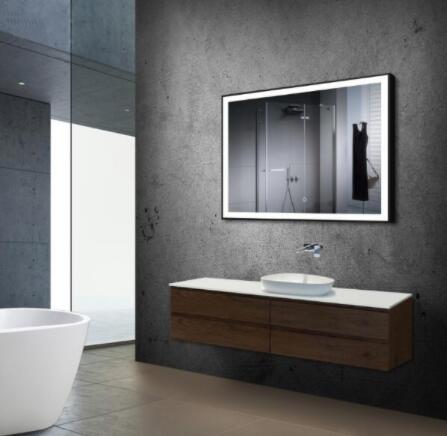 Width of Mirror is Dependent on the Width of Your Countertop
First thing you should do is take note of the width of your countertop. The reason is the length of your countertop is the measurement you should base your mirror on. The most common way to determine your mirror size is choose a mirror that is 1-2 inches shorter than the width of the countertop of your bathroom vanity. Many also prefer to keep the mirror flush with the vanity, which is a matter of preference.
Here are some examples of popular bathroom vanity sizes and what mirrors you should choose assuming you are choosing a single mirror.
24 inch vanity - 22" to 23" Mirrors
30 inch vanity - 28" to 29" Mirrors
36 inch vanity - 34" to 35" Mirrors
48 inch vanity - 46" to 47" Mirrors
60 inch vanity - 58" to 59" Mirrors
72 inch vanity - 70" to 71" Mirrors
Height of the Mirror
The height of the mirror is just as important as the width of the mirror. Tall people will understand. You want to make sure that the Oval Bathroom Mirror is tall enough so that your head doesn't get cut off when you look into it. This can be fixed by buying a taller mirror or placing the mirror a little bit higher above the vanity.
Should the Mirror be Longer width than the Cabinet?
Having a mirror that has a longer width than the cabinet is still doable. The reason that this is not as common is because if the mirror is too long, it might look awkward in your bathroom. If you insist on having a mirror that is longer, opt for one that is only 1 or 2 inches longer.
What happens if You want Double Mirrors?
Having double mirrors is also popular arrangement. Having double mirrors are usually installed for double sink vanities. If you have double mirrors for a single sink vanity where the sink is usually in the center, it might end up looking awkward and unusable. You can apply the same strategies listed above to double mirrors. So long as the height of your vanity is tall enough so your head is still in view and the width of your mirror does not exceed your cabinet by too much, you are good to go.
Lamxon offers many different bathroom vanity sets that already come with matching mirrors. If you have any questions about mirrors or vanity sets please contact us.
If you are interested in sending in a Guest Blogger Submission,welcome to write for us!