Do you know PTC Heater for Vehicle with Controller
Author: CC
Sep. 15, 2022
105 0 0
Overview
● After-sales Service : Video technical support, Online support
● Application: Defrosting or air heating for electric vehicles.
● Advantages: safe and reliable, can quickly start under -40℃
● MOQ: 100 pieces
● Port:Shanghai
Product Overview
With self regulation of the heater temperature, the PTC heater system features for automatic power adjustment corresponding to ambient temperature conditions and HVAC fan speed. In addition, the power of the PTC heater can be automatically matched to the available electrical power level for all vehicle operating conditions.
Remark:
Voltage can be designed by clients' request, shorter development time for customer-specific applications and reduced products manufacturing time with advanced producing technology support.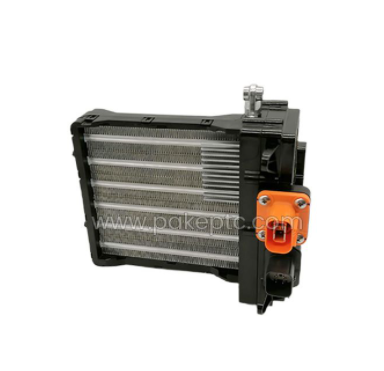 Product Feature
1. Self-regulation PTC element heater is safe and will not be damaged without air flow. The controller owns the function of over-temperature alarm.
2. Controlled by PWM, to achieve adjustment of power automatically.
3. Double insulation, electric strength is up to 2000 VDC.
4. Longer service lifespan and strong thermal safety: In all high-output models, the switching elements and the PC boards are thermally isolated from each other. Temperature output via NTC sensor.
5. Safer and more reliable because of the application of automotive-grade parts.
6. Quality guaranteed with EMC test pass.
7. Excellent low temperature start performance, it can quickly start heating under -40℃.
In additon, PAKE also provide high-performance PTC heaters applied in vehicles,bus and home appliance. For more detailed customized specifications and wehicle heating solutions, please feel free to contact us!
If you are interested in sending in a Guest Blogger Submission,welcome to write for us!